12oz – 4.50
16oz – 5.50
20oz – 6.50
Sample Tray – 8.00
Growler Fill – 15.00
Quarty 32oz Can – 8.00
(3 for 20.00)
Hoppy Hour 3-6, M-F
& All Day Tuesday
1.00 off TMBC brews
TMBC HOUSE BREWS:
WOODEN TEETH AMERICAN LAGER
2018 GABF Gold Medal Winner
The forefathers of American brewing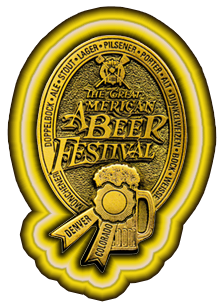 developed their craft from the German heritage of lagering, or cold conditioned beer. Wooden Teeth continues this tradition with a light malt base that utilizes corn and rice sugars, in addition to malted barley, to embed layers of crisp, grain flavors that are highlighted by a subtle spiciness imparted by German hops. GF
OG 1.041 / IBU 18 / ABV 4.8 <<< what's this?
RED RYE REDUX
A blast from the past for your palate, this resurrected ale leads with aromas of fruit and spice that are bolstered by a warm, toasty and toffee malt body. The use of German hops accentuates the spicy malt addition of flaked rye. GF
OG 1.056 / IBU 20 / ABV 5.6
PARASOL WHITE IPA
Parasol is the softer of our two house IPAs leading with a floral and citrus aroma and finishing with the soft sweetness provided by malted wheat. It's the kind of beer that will keep you shaded and not let you get burnt.
OG 1.058 / IBU 60 / ABV 6.3
HOPSHELL IPA®
This IPA is brewed in the High Desert tradition of bombarding your senses with enough tropical fruit, juicy citrus and rich floral aroma to leave your worries in ruins. Hopshell® is what our fervent followers have learned to expect and love from a New Mexico IPA.
OG 1.068 / IBU 100 / ABV 7.2
STRATEGOS STOUT
"House Stout!" cry the people & kings. Our strategoi answer the call. Strategos, originally a title for Greek military generals in the 6th century BC, more and more became a diplomatic role. The Hellenistic strategoi acted as representatives to the interest of their king. Marching forth, feeling its oats, our Strategos Stout represents the American Stout style. It promises days of caramel and dark chocolate while its diplomatic hopping of Columbus and Equinox grants boons of spicy pine and herbal citrus.
OG 1.059 / IBU 45 / ABV 5.0
TMBC BREWER'S SPECIALS:
METAL SNAKE
Inspired by Snakedriver our annual St.Pat's seasonal, Metal Snake is a carbonated, lower ABV Irish Dry Stout. Allow its mechanical reptilian might and its molten scales of garnet to sinew around your mouth for maximum palate pleasure. GF
OG 1.040 / IBU 25 / ABV 4.3
RUSTICANA BROWN
Inspired by Mascagni's Cavalleria Rusticana, the Rusticana Brown is a light, easy drinking brown, with color reminiscent of walnut, or iron laden clay. The hue evokes images of agricultural implements in a time and country of yore. The taste drives light chocolate notes into a bed of easy caramel. The earthy and resinous flavors brought on by Columbus and Chinook hops, crescendo as the beer warms and is enjoyed. Viva, il birra spumeggiante! GF
OG 1.049 / IBU 27 / ABV 5.3
CLAYMORE'S FULLER WEE HEAVY
Sons and Daughters of Scotland, therein lies our caramelized freedom, nary an English hop within it. Aye this ale be full of rich malt, insinuations of roast, and slight nutty character. It'll be sure to grant ye the courage to fight for what'er liberties needed in life. Remember, "Every man dies, not every man really lives."
OG 1.078 / IBU 26 / ABV 8.0
MR. HOOVER'S STEAM
Steaming into our 21st year, we are excited to continue our Throwback Series of beers with a venerable house favorite: Mr. Hoover's Steam. Paying homage to the west coast classic California Common, or "Steam" beer, Hoover's is brewed as always, with 2 row and crystal malt, Cascade and Northern Brewer hops, and our house lager yeast for fermentation. The result is an amber colored ale with modest hop profile of a California Common.
OG 1.054 / IBU 37 / ABV 5.54
THE MAELSTROM IPA
Brewed with New Mexico grown barley, the lightly caramelized malt flavors of The Maelstrom allow for the exhibition of a bedlam of fruit, citrus, and pine; characteristics of Citra, Comet and El Dorado. The Maelstrom is a vortex of superior hop character, allow it's flavor to subsume you in its turbulence. GF
OG 1.052 / IBU 78 / ABV 5.7
BAILAN BLONDE – GERMAN HOPPED AMERICAN BLONDE
The Bailan melon is a variety of honeydew from China, however its roots are originally American. Henry A. Wallace, FDR's Vice and 11th United States Secretary of Agriculture, donated these melon seeds to China. Our Bailan Blonde's generous honeydew character is donated by its hop bill – Huell Melon aided by Lemondrop and Cascade bring that succulent bite of fresh cut melon into fruition.
OG 1.052 / IBU 28 / ABV 5.75
CRAN CRAN YUM YUM – CRANBERRY WHEAT SOUR
The first sour from the 4th generation of Turtle Mountain brewers, Cran Cran Yum Yum exhibits drinkability with light tartness and sessionable strength, hopped with El Dorado and Dr. Rudi, cranberry is supported by citrus and an insinuation of pear and stone fruit. Excellent choice for those craving a pint of crisp, tart, juicy refreshment. GF
OG 1.046 / IBU 25 / ABV 4.64
BACK FROM THE TURTLE CAVE:
DEEP DEPRAVITY – BARLEYWINE
Just when you thought it couldn't get any more depraved, we go and brew a Barleywine to pull you back into the chasm. Molasses and brown sugar dance along the walls as a familiar warmth beckons from below. Take caution as you descend, because we cannot guarantee you'll ever see the surface again.
OG 1.110 / IBU 83 / ABV 11.0!
505 GUEST TAP:
TRACTOR : BERRY CIDER
Berry Cider now has a new look and more true to style taste! The new aroma lends authentic mixed berry character similar to fresh pressed red raspberry, blueberry and blackberry juice. With subtle notes of apple cider, this new recipe allows berry flavors to stand on their own. It finishes pleasantly crisp with lingering notes of fresh picked berries.