12oz – 4
16oz – 5
20oz – 6
Sample Tray – 6
Growler Fill – 10
Hoppy Hour 3-6, M-F
& All Day Tuesday
1.00 off TMBC brews
TMBC HOUSE BREWS:
WOODEN TEETH AMERICAN LAGER
2018 GABF Gold Medal Winner
The forefathers of American brewing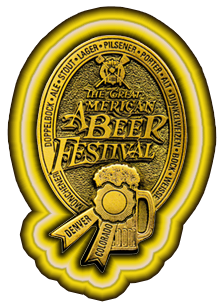 developed their craft from the German heritage of lagering, or cold conditioned beer. Wooden Teeth continues this tradition with a light malt base that utilizes corn and rice sugars, in addition to malted barley, to embed layers of crisp, grain flavors that are highlighted by a subtle spiciness imparted by German hops. GF
OG 1.041 / IBU 18 / ABV 4.8 <<< what's this?
RED RYE REDUX
A blast from the past for your palate, this resurrected ale leads with aromas of fruit and spice that are bolstered by a warm, toasty and toffee malt body. The use of German hops accentuates the spicy malt addition of flaked rye. GF
OG 1.056 / IBU 20 / ABV 5.6
PARASOL WHITE IPA
Parasol is the softer of our two house IPAs leading with a floral and citrus aroma and finishing with the soft sweetness provided by malted wheat. It's the kind of beer that will keep you shaded and not let you get burnt.
OG 1.058 / IBU 60 / ABV 6.3
HOPSHELL IPA®
This IPA is brewed in the High Desert tradition of bombarding your senses with enough tropical fruit, juicy citrus and rich floral aroma to leave your worries in ruins. Hopshell® is what our fervent followers have learned to expect and love from a New Mexico IPA.
OG 1.068 / IBU 100 / ABV 7.2
ARSENAL PORTER
One of our darkest and most delicious brews has a stockpile of rich flavors ranging from raspberries to toffee to caramel, chocolate and espresso (just to name a few). Brandish your glass proudly as you sip and cache in our aromatic Arsenal.
OG 1.059 / IBU 36 / ABV 5.8
DARKER THAN DARKNESS SCHWARZBIER
As the nights grow longer and the daylight diminishes, we have little to look forward to other than darkness. While some are scared by the secrets that shine from dusk to dawn, those who revel in the twilight find warmth layered within the cold, crisp blackness. GF
OG 1.060 / IBU 19 / ABV 5.4
TMBC BREWER'S SPECIALS:
TOXIC MASCULINITY – BRUT IPA
Ripped from the headlines, bursting with brutish swagger, this IPA's powerful alphas find themselves fiercely challenged, as mild collaborative sugars aim to curtail their wickedness. Soft, tropical tones from El Dorado, Centennial and Mosaic hops begin to withdraw just as a piney sweetness represses any lingering feelings and mansplains to us, "You should smile more."
OG 1.054 / IBU 45 / ABV 6.3
COUNT HELLESARIUS
This simple yet commanding campaign German Pilsner malt and a powerful bucellarii of Noble Hops is refined through cold fermentation and cool determination to conquer your palate and restore the fallen empire of light lagers.
IBU 19 / ABV 4.75
STOCKHOLM SYNDROME – BALTIC PORTER
You can't help but falling for a beverage that wraps you up in layers of chocolate, caramel and toffee only to break your focus with a spicy noble Saaz hopping and more heat than you ever thought you could enjoy. This beer will captivate your senses and has the potential to hold your palate hostage. GF
OG 1.087 / IBU 33 / ABV 8.3
DEEP DEPRAVITY – BARLEYWINE
Just when you thought it couldn't get any more depraved, we go and brew a Barleywine to pull you back into the chasm. Molasses and brown sugar dance along the walls as a familiar warmth beckons from below. Take caution as you descend, because we cannot guarantee you'll ever see the surface again.
OG 1.110 / IBU 83 / ABV 11.0
GUEST TAPS:
LA CUMBRE: A SLICE OF HEFEN
We proudly welcome La Cumbre's flagship Hefeweizen to our guest taps. This beer is served mit hefe, with a voluminous white head. The aroma is everything we love in the style; clove, banana and vanilla. The body is rich and creamy, yet finishes fairly dry and is as refreshing as any beer you'll drink here or anywhere else.
BOXING BEAR: APPLE BEAR CIDER
This delicious hard apple cider is perfect for gluten free customers. The bold apple varietals come from the best cider apples grown in the Pacific Northwest. A unique fermentation approach minimizes the flavor production of the yeast which allows the fruity character of the varietals to shine.