12oz – 4
16oz – 5
20oz – 6
Sample Tray – 6
Growler Fill – 10
Hoppy Hour 3-6, M-F
& All Day Tuesday
1.00 off TMBC brews
TMBC HOUSE BREWS:
WOODEN TEETH AMERICAN LAGER
2018 GABF Gold Medal Winner
The forefathers of American brewing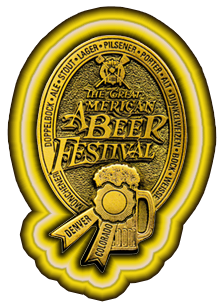 developed their craft from the German heritage of lagering, or cold conditioned beer. Wooden Teeth continues this tradition with a light malt base that utilizes corn and rice sugars, in addition to malted barley, to embed layers of crisp, grain flavors that are highlighted by a subtle spiciness imparted by German hops. GF
OG 1.041 / IBU 18 / ABV 4.8 <<< what's this?
RED RYE REDUX
A blast from the past for your palate, this resurrected ale leads with aromas of fruit and spice that are bolstered by a warm, toasty and toffee malt body. The use of German hops accentuates the spicy malt addition of flaked rye. GF
OG 1.056 / IBU 20 / ABV 5.6
PARASOL WHITE IPA
Parasol is the softer of our two house IPAs leading with a floral and citrus aroma and finishing with the soft sweetness provided by malted wheat. It's the kind of beer that will keep you shaded and not let you get burnt.
OG 1.058 / IBU 60 / ABV 6.3
HOPSHELL IPA®
This IPA is brewed in the High Desert tradition of bombarding your senses with enough tropical fruit, juicy citrus and rich floral aroma to leave your worries in ruins. Hopshell® is what our fervent followers have learned to expect and love from a New Mexico IPA.
OG 1.068 / IBU 100 / ABV 7.2
DARKER THAN DARKNESS SCHWARZBIER
As the nights grow longer and the daylight diminishes, we have little to look forward to other than darkness. While some are scared by the secrets that shine from dusk to dawn, those who revel in the twilight find warmth layered within the cold, crisp blackness. GF
OG 1.060 / IBU 19 / ABV 4.8
ARSENAL PORTER
One of our darkest and most delicious brews has a stockpile of rich flavors ranging from raspberries to toffee to caramel, chocolate and espresso (just to name a few). Brandish your glass proudly as you sip and cache in our aromatic Arsenal.
OG 1.059 / IBU 36 / ABV 5.8
TMBC BREWER'S SPECIALS:
TENACIOUS MEDIOCRITY – IPA
Sometimes, no matter how hard we try, it seems the end result is always just good enough. Our newest experimental IPA is nothing excessively flashy. It probably won't win us any medals. But sip after sip, it stands strong to deliver a well rounded libation brimming with tropical hop character that IS good enough.
OG 1.055 / IBU 72 / ABV 6.4
SCH – STRONG SCOTTISH LAGER
SCH is a strong, Scottish lager that is rich with notes of chocolate, toffee and spicy, dried dark fruits. This beer was especially brewed to support Steven Hahn and his family as he fights grade 4 brain cancer. A dollar from each pint sold will go directly to his battle. GF
OG 1.086 / IBU 30 / ABV 8.0
THE RAUCHETTE – LIGHTLY SMOKED MÄRZENBIER
Smooth and sultry, this beer is a smokeshow of rich malt dancing over your palate like the shadow of a flickering flame. It is best enjoyed while standing back from the bellows, watching the fire grow higher
OG 1.059 / IBU 23 / ABV 5.9
PREAMBLE PILS – AMERICAN PILSNER
We the brewers of Turtle Mountain, in order to form a more perfect union, establish a grain bill of domestic Pilsner malt and rice, to provide a generally well-rounded base that secures the blessings of Chinook, Simcoe, and Comet, do ordain and establish this lager for the beer drinkers of New Mexico.
OG 1.048 / IBU 43 / ABV 5.3
2019 MAIBOCK
After one of the longest winters in recent New Mexico history, we are finally ready to throw back the shutters and let the summer warmth in. This year's Maibock is the perfect way to help melt away any residual chills as we come into the new season. GF
OG 1.067 / IBU 31 / ABV 7.25
YUM YUM BREEZE – TANGERINE & BLOOD ORANGE KETTLE SOUR
Sometimes you stare out into the searing summer heat and feel the landscape melt around you. Blistering desert days drain every last ounce of energy from you until you catch that gentle breeze, the sweet refreshing flow that keeps you going.
OG 1.053 / IBU 20 / ABV 5.0
COLLABORATIONS:
WHEAT COUTURE : ROWLEY'S FARMHOUSE ALES & TURTLE MOUNTAIN
We got together with Rowley Farmhouse Ales to bring you a wheatwine beer that is 60% NOT BARLEY. An aggressive addition of wheat provides a silky sweet base that is not for the faint of heart and definitely not for the gluten intolerant.
OG 1.075 / IBU 62 / ABV 9.0
GUEST TAP:
TRACTOR : BLOOD ORANGE CIDER
A testament to the August summer sunset with its pinkish hazy hue, this is a cider perfect for picnics on the lawn or grill outs with friends. Sweet yet semi tart its crisp clean refreshing finish is pronounced with the citrus flavors of the blood orange.