12oz – 4
16oz – 5
20oz – 6
Sample Tray – 6
Growler Fill – 10
Hoppy Hour 3-6, M-F
& All Day Tuesday
1.00 off TMBC brews
TMBC HOUSE BREWS:
WOODEN TEETH AMERICAN LAGER
2018 GABF Gold Medal Winner
The forefathers of American brewing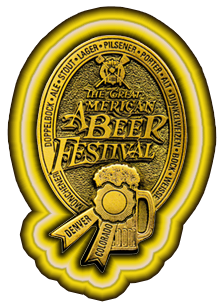 developed their craft from the German heritage of lagering, or cold conditioned beer. Wooden Teeth continues this tradition with a light malt base that utilizes corn and rice sugars, in addition to malted barley, to embed layers of crisp, grain flavors that are highlighted by a subtle spiciness imparted by German hops. GF
OG 1.041 / IBU 18 / ABV 4.8 <<< what's this?
RED RYE REDUX
A blast from the past for your palate, this resurrected ale leads with aromas of fruit and spice that are bolstered by a warm, toasty and toffee malt body. The use of German hops accentuates the spicy malt addition of flaked rye. GF
OG 1.056 / IBU 20 / ABV 5.6
PARASOL WHITE IPA
Parasol is the softer of our two house IPAs leading with a floral and citrus aroma and finishing with the soft sweetness provided by malted wheat. It's the kind of beer that will keep you shaded and not let you get burnt.
OG 1.058 / IBU 60 / ABV 6.3
HOPSHELL IPA®
This IPA is brewed in the High Desert tradition of bombarding your senses with enough tropical fruit, juicy citrus and rich floral aroma to leave your worries in ruins. Hopshell® is what our fervent followers have learned to expect and love from a New Mexico IPA.
OG 1.068 / IBU 100 / ABV 7.2
ARSENAL PORTER
One of our darkest and most delicious brews has a stockpile of rich flavors ranging from raspberries to toffee to caramel, chocolate and espresso (just to name a few). Brandish your glass proudly as you sip and cache in our aromatic Arsenal.
OG 1.059 / IBU 36 / ABV 5.8
DARKER THAN DARKNESS SCHWARZBIER
As the nights grow longer and the daylight diminishes, we have little to look forward to other than darkness. While some are scared by the secrets that shine from dusk to dawn, those who revel in the twilight find warmth layered within the cold, crisp blackness. GF
OG 1.060 / IBU 19 / ABV 5.4
TMBC BREWER'S SPECIALS:
TABLE MANNERS – SESSION BRUT IPA
There seems to be so many rules we're told to follow each and every day. Chew with your mouth closed. Get your elbows off the table. Please respect our 3 beer limit. This TM IPA is here to tell you it's okay to break the rules sometimes, as long as you enjoy it.
OG 1.034 / IBU 20 / ABV 4.1
SNAKEDRIVER – IRISH DRY STOUT
Patron saint of Ireland and legendary originator of the shamrock parable, Saint Patrick is also credited with the vanquishing of serpents from the Emerald Isle. In this spirit, we raise a glass, not of emerald but of garnet and onyx, as we vanquish the evils from ourselves.
We also give a nod to the most famous of Irish stouts by releasing Snakedriver on NITRO! Nitrogenation gives beer a beautifully creamy mouthfeel, a sumptuously thick head, and that mesmerizing cascade. Come enjoy a pint. It promises to be one for the world record books (specific world record books to remain nameless).
OG 1.047 / IBU 30 / ABV 5.0
THE RAUCHETTE – LIGHTLY SMOKED MÄRZENBIER
Smooth and sultry, this beer is a smokeshow of rich malt dancing over your palate like the shadow of a flickering flame. It is best enjoyed while standing back from the bellows, watching the fire grow higher
OG 1.059 / IBU 23 / ABV 5.9
DOPPEL EQUIS STEINUNDATOR – 20th ANNIVERSARY STEINBOCK
With the help of our rock solid customers, the past two decades have created memories that are igneous yet sweet. To celebrate our 20th year, we wanted to forge a beer that would be as memorable and fantastic as our life in Rio Rancho. This Steinbock incorporated blazing hot lava rocks into the boil to impart a caramelization as rich as our love for all of you! Thank you for 20 amazing years!
OG 1.096 / IBU 19 / ABV 9.9
GUEST TAPS:
LA CUMBRE: A SLICE OF HEFEN
We proudly welcome La Cumbre's flagship Hefeweizen to our guest taps. This beer is served mit hefe, with a voluminous white head. The aroma is everything we love in the style; clove, banana and vanilla. The body is rich and creamy, yet finishes fairly dry and is as refreshing as any beer you'll drink here or anywhere else.
BOXING BEAR: APPLE BEAR CIDER
This delicious hard apple cider is perfect for gluten free customers. The bold apple varietals come from the best cider apples grown in the Pacific Northwest. A unique fermentation approach minimizes the flavor production of the yeast which allows the fruity character of the varietals to shine.