12oz – 4.50
16oz – 5.50
20oz – 6.50
Sample Tray – 8.00
Growler Fill – 15.00
Quarty 32oz Can – 8.00
(3 for 20.00)
Hoppy Hour 3-6, M-F
& All Day Tuesday
1.00 off TMBC brews
TMBC HOUSE BREWS:
WOODEN TEETH AMERICAN LAGER
2018 GABF Gold Medal Winner
The forefathers of American brewing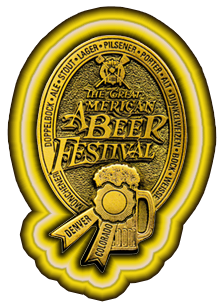 developed their craft from the German heritage of lagering, or cold conditioned beer. Wooden Teeth continues this tradition with a light malt base that utilizes corn and rice sugars, in addition to malted barley, to embed layers of crisp, grain flavors that are highlighted by a subtle spiciness imparted by German hops. GF
OG 1.041 / IBU 18 / ABV 4.8 <<< what's this?
RED RYE REDUX
A blast from the past for your palate, this resurrected ale leads with aromas of fruit and spice that are bolstered by a warm, toasty and toffee malt body. The use of German hops accentuates the spicy malt addition of flaked rye. GF
OG 1.056 / IBU 20 / ABV 5.6
PARASOL WHITE IPA
Parasol is the softer of our two house IPAs leading with a floral and citrus aroma and finishing with the soft sweetness provided by malted wheat. It's the kind of beer that will keep you shaded and not let you get burnt.
OG 1.058 / IBU 60 / ABV 6.3
HOPSHELL IPA®
This IPA is brewed in the High Desert tradition of bombarding your senses with enough tropical fruit, juicy citrus and rich floral aroma to leave your worries in ruins. Hopshell® is what our fervent followers have learned to expect and love from a New Mexico IPA.
OG 1.068 / IBU 100 / ABV 7.2
STRATEGOS STOUT
"House Stout!" cry the people & kings. Our strategoi answer the call. Strategos, originally a title for Greek military generals in the 6th century BC, more and more became a diplomatic role. The Hellenistic strategoi acted as representatives to the interest of their king. Marching forth, feeling its oats, our Strategos Stout represents the American Stout style. It promises days of caramel and dark chocolate while its diplomatic hopping of Columbus and Equinox grants boons of spicy pine and herbal citrus.
OG 1.059 / IBU 45 / ABV 5.0
TMBC BREWER'S SPECIALS:
METAL SNAKE
Inspired by Snakedriver our annual St.Pat's seasonal, Metal Snake is a carbonated, lower ABV Irish Dry Stout. Allow its mechanical reptilian might and its molten scales of garnet to sinew around your mouth for maximum palate pleasure. GF
OG 1.040 / IBU 25 / ABV 4.3
ASCENDANCY DORTMUNDER EXPORT
Behold the 21st anniversary lager, a different approach to anniversary beers, this beer is more tame and easily enjoyed. A simple combination of German Pilsner with Mittelfruh and Czech Saaz. Being less fragrant than a true pilsner, yet dry and with more insinuation of malty sweetness. An elevation, if you will, from our Count Hellesarius. Ironically we chose a Dortmunder Export this month, as we can do nothing but Export in these trying times.
OG 1.058 / IBU 23 / ABV 5.36
MR. HOOVER'S STEAM
Steaming into our 21st year, we are excited to continue our Throwback Series of beers with a venerable house favorite: Mr. Hoover's Steam. Paying homage to the west coast classic California Common, or "Steam" beer, Hoover's is brewed as always, with 2 row and crystal malt, Cascade and Northern Brewer hops, and our house lager yeast for fermentation. The result is an amber colored ale with modest hop profile of a California Common.
OG 1.054 / IBU 37 / ABV 5.54
THE MAIDEN – BRITISH IPA
R&D BEST BITTER
A pub classic for generations, this venerable style is quite literally everything one should expect when hearing the word Beer. It is grain forward with just the right touch of bitterness. But let not the name Bitter dissuade you, the connotations of the word generally read as unpleasant in the English language. However, in the English beer culture it simply reads as mouthwatering. R&D Best Bitter is a very sessionable, crisp, homage to generations of drinkers past. "Pint of the Bitter please."
OG 1.047 / IBU 35 / ABV 5.0
CRAN CRAN YUM YUM – CRANBERRY WHEAT SOUR
The first sour from the 4th generation of Turtle Mountain brewers, Cran Cran Yum Yum exhibits drinkability with light tartness and sessionable strength, hopped with El Dorado and Dr. Rudi, cranberry is supported by citrus and an insinuation of pear and stone fruit. Excellent choice for those craving a pint of crisp, tart, juicy refreshment. GF
OG 1.046 / IBU 25 / ABV 4.64
BACK FROM THE TURTLE CAVE:
DEPRAVITY – BARLEYWINE
A beastly malt body of toffee and caramel rises effluvious with vibrant floral hops, and deepens warmly to keep you cozy on these shuttered New Mexico nights. Despite its name, this beer has it all.
The greater the gravity, the deeper the depravity!
OG 1.104! / IBU 73 / ABV 10.0
505 GUEST TAP:
TRACTOR : BERRY CIDER
Berry Cider now has a new look and more true to style taste! The new aroma lends authentic mixed berry character similar to fresh pressed red raspberry, blueberry and blackberry juice. With subtle notes of apple cider, this new recipe allows berry flavors to stand on their own. It finishes pleasantly crisp with lingering notes of fresh picked berries.