12oz – 4
16oz – 5
20oz – 6
Sample Tray – 6
Growler Fill – 10
Hoppy Hour 3-6, M-F
& All Day Tuesday
1.00 off TMBC brews
TMBC HOUSE BREWS:
WOODEN TEETH AMERICAN LAGER
2018 GABF Gold Medal Winner
The forefathers of American brewing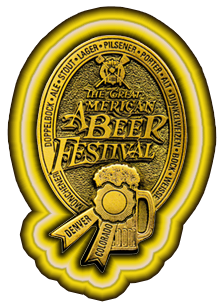 developed their craft from the German heritage of lagering, or cold conditioned beer. Wooden Teeth continues this tradition with a light malt base that utilizes corn and rice sugars, in addition to malted barley, to embed layers of crisp, grain flavors that are highlighted by a subtle spiciness imparted by German hops. GF
OG 1.041 / IBU 18 / ABV 4.8 <<< what's this?
CAN'T CATCH ME COPPER LAGER
If you let it, this beer will run away with your palate and take it on a journey through German forests and hop gardens, toasting to the long lasting tradition of crisp lagers. Before you know it, the adventure is over and another sip awaits. A lightly toasted lager, showcasing the floral earthiness of German Hallertau hops.
OG 1.049 / IBU 38 / ABV 5.05
RED RYE REDUX
A blast from the past for your palate, this resurrected ale leads with aromas of fruit and spice that are bolstered by a warm, toasty and toffee malt body. The use of German hops accentuates the spicy malt addition of flaked rye. GF
OG 1.056 / IBU 30 / ABV 5.6
PARASOL WHITE IPA
Parasol is the softer of our two house IPAs leading with a floral and citrus aroma and finishing with the soft sweetness provided by malted wheat. It's the kind of beer that will keep you shaded and not let you get burnt.
OG 1.058 / IBU 60 / ABV 6.3
HOPSHELL IPA®
This IPA is brewed in the High Desert tradition of bombarding your senses with enough tropical fruit, juicy citrus and rich floral aroma to leave your worries in ruins. Hopshell® is what our fervent followers have learned to expect and love from a New Mexico IPA.
OG 1.068 / IBU 100 / ABV 7.5
STAUFFENBERG STOUT
Our lusciously rich oatmeal stout is a year round offering to provide warm layers of chocolate and caramel to lose yourself within. As you sip, it will unfold aromas of dark fruit and sweet almond until you're enveloped in the avalanche of enthralling flavors.
OG 1.068 / IBU 25 / ABV 5.3
TMBC BREWER'S SPECIALS:
MR.HOOVER'S STEAM REDUX
A burning spirit that has risen from the ashes of the old world, our take on a Steam beer uses Columbus hops to percolate an earthy spice over the caramel sweetness lathering your pallet.
OG 1.047 / IBU 35 / ABV 5.8
DARKER THAN DARKNESS – SCHWARZBIER
As the nights grow longer and the daylight diminishes, we have little to look forward to other than darkness. While some are scared by the secrets that shine from dusk to dawn, those who revel in the twilight find warmth layered within the cold, crisp blackness. GF
OG 1.060 / IBU 19 / ABV 5.4
TOMB OF THE MUTILATED – BLOOD ORANGE BLACK IPA
All throughout the trees and plains, the souls rise up and call for justice for their brutal butchering. Columbus, Chinook and Ekuanot cry out beyond the cemeteries of dark malts to be heard, tasted and smelled. They scream of the day blood orange rained down and forever changed the beer they loved. GF
OG 1.065 / IBU 79 / ABV 7.0
VIENNA SMLSH
This lager is created with a single malt, Vienna, and a single hop, Exp.04190, to produce a modern beer that walks the line of being light and simultaneously rich. It is a testament to the simplicity of brewing and the impact of quality ingredients
OG 1.050 / IBU 27 / ABV 6.0
RISE OF FALL – AUTUMNAL HARVEST COFFEE ALE
50 lbs of squash were prepped with brown sugar and spices before getting roasted in our brick oven and sifted over our blend of robust malts to create a rich profile of your favorite fall latte. Then we decided to give it a kick in its jacked up grin with some cold brew from Café Bella.
OG 1.058 / IBU 30 / ABV 6.0
GUEST TAPS:
LA CUMBRE: A SLICE OF HEFEN
We proudly welcome La Cumbre's flagship Hefeweizen to our guest taps. This beer is served mit hefe, with a voluminous white head. The aroma is everything we love in the style; clove, banana and vanilla. The body is rich and creamy, yet finishes fairly dry and is as refreshing as any beer you'll drink here or anywhere else.
BOXING BEAR: APPLE BEAR CIDER
This delicious hard apple cider is perfect for gluten free customers. The bold apple varietals come from the best cider apples grown in the Pacific Northwest. A unique fermentation approach minimizes the flavor production of the yeast which allows the fruity character of the varietals to shine.