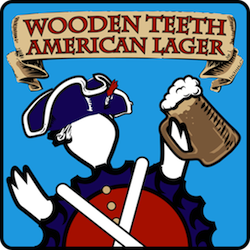 OG 1.041 / IBU 18 / ABV 4.8 / G↓
2018 GABF Gold Medal Winner
The forefathers of American brewing developed their craft from the German heritage of lagering, or cold conditioned beer. Wooden Teeth continues this tradition with a light malt base that utilizes…
read more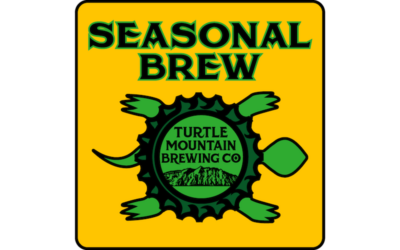 OG 1.050 / IBU 41 / ABV 4.9
Sir Stanley Matthews, the only footballer to be knighted while still playing, the Wizard of Dribble, winner of the first Ballon D'Or, a corporal in the RAF, a true gentleman of the game who…
read more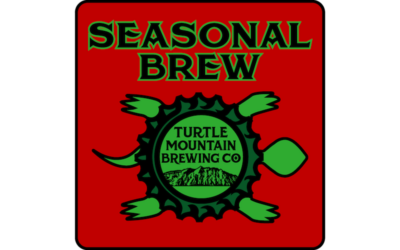 OG 1.045 / IBU 55 / ABV 4.78   
Here for the heat, a lightly crystallized and juicy nosh for the senses. Light in body with a proficient hop presence, The Mini says nothing of brevity. Palate compatibility by design, its occupation is long lasting.
read more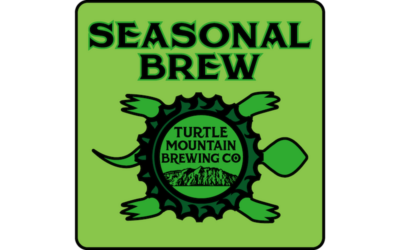 OG 1.053 / IBU 20 / ABV 5.37   
Turtle Mountain's premier quarantine beer. Designed sessionably, so one may drink prolongedly in the safety of the household…
read more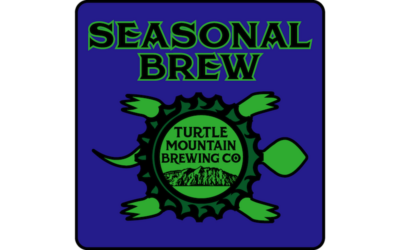 OG 1.059 / IBU 56 / ABV 5.75
Given our beers are currently consigned to export containers and maiden voyages, We've revisited this historical export style, and brewed an IPA with a modern English hop profile. Not widely used in these Colonies – UK Target, Progress and Challenger hops help impart an herbaceous spiciness and earthiness to The Maiden.
read more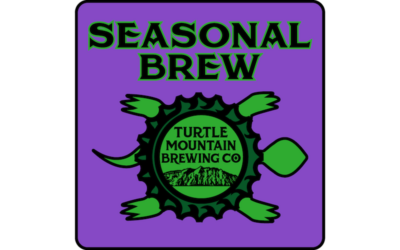 OG 1.058 / IBU 23 / ABV 5.36   
Behold the 21st anniversary lager, a different approach to anniversary beers, this beer is more tame and easily enjoyed. A simple combination of German Pilsner with Mittelfruh and Czech Saaz. Being less fragrant than a true pilsner, yet dry and with…
read more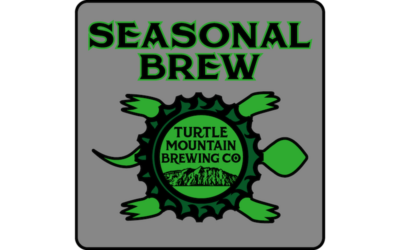 OG 1.064 / IBU 29 / ABV 6.3   
Labour, thy beauty is to me
   Like those Ugandan nibs of yore,
That gently, o'er a paddled mash,
   The bleary brewer bore
   To his own native brau…
read more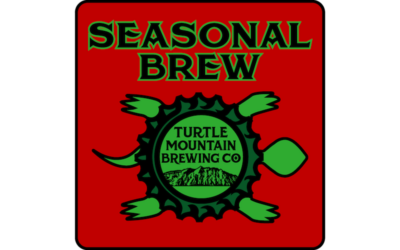 OG 1.046 / IBU 25 / ABV 4.64 / G↓
The first sour from the 4th generation of Turtle Mountain brewers, Cran Cran exhibits drinkability with light tartness and sessionable strength, hopped with…
read more
505 GUEST TAP:
Tractor : Berry Cider
Berry Cider now has a new look and more true to style taste! The new aroma lends authentic mixed berry character similar to fresh pressed red raspberry, blueberry and blackberry juice. With subtle notes of apple cider, this new recipe allows berry flavors to stand on their own. It finishes pleasantly crisp with lingering notes of fresh picked berries.
12oz – 5.00
16oz – 6.00
20oz – 7.00
Sample Tray – 8.00
Growler Fill – 15.00
Quarty 32oz Can – 8.00
(3 for 20.00)
Hoppy Hour 3-6, M-F
& All Day Tuesday
1.00 off TMBC brews
There may be an upcharge for some Brewers' Specials
We do carry a handful of Micro & Macro, rotating beers & ciders in bottles & cans
Our wine list is deeply curated to offer high-quality yet great-value wines all by the bottle or glass