12oz – 4
16oz – 5
20oz – 6
Sample Tray – 6
Growler Fill – 10
Quarty Can – 8 (3 for 20)
Hoppy Hour 3-6, M-F
& All Day Tuesday
1.00 off TMBC brews
TMBC HOUSE BREWS:
WOODEN TEETH AMERICAN LAGER
2018 GABF Gold Medal Winner
The forefathers of American brewing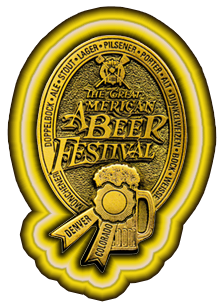 developed their craft from the German heritage of lagering, or cold conditioned beer. Wooden Teeth continues this tradition with a light malt base that utilizes corn and rice sugars, in addition to malted barley, to embed layers of crisp, grain flavors that are highlighted by a subtle spiciness imparted by German hops. GF
OG 1.041 / IBU 18 / ABV 4.8 <<< what's this?
RED RYE REDUX
A blast from the past for your palate, this resurrected ale leads with aromas of fruit and spice that are bolstered by a warm, toasty and toffee malt body. The use of German hops accentuates the spicy malt addition of flaked rye. GF
OG 1.056 / IBU 20 / ABV 5.6
PARASOL WHITE IPA
Parasol is the softer of our two house IPAs leading with a floral and citrus aroma and finishing with the soft sweetness provided by malted wheat. It's the kind of beer that will keep you shaded and not let you get burnt.
OG 1.058 / IBU 60 / ABV 6.3
HOPSHELL IPA®
This IPA is brewed in the High Desert tradition of bombarding your senses with enough tropical fruit, juicy citrus and rich floral aroma to leave your worries in ruins. Hopshell® is what our fervent followers have learned to expect and love from a New Mexico IPA.
OG 1.068 / IBU 100 / ABV 7.2
DARKER THAN DARKNESS SCHWARZBIER
As the nights grow longer and the daylight diminishes, we have little to look forward to other than darkness. While some are scared by the secrets that shine from dusk to dawn, those who revel in the twilight find warmth layered within the cold, crisp blackness. GF
OG 1.060 / IBU 19 / ABV 4.8
STRATEGOS STOUT
"House Stout!" cry the people & kings. Our strategoi answer the call. Strategos, originally a title for Greek military generals in the 6th century BC, more and more became a diplomatic role. The Hellenistic strategoi acted as representatives to the interest of their king. Marching forth, feeling its oats, our Strategos Stout represents the American Stout style. It promises days of caramel and dark chocolate while its diplomatic hopping of Columbus and Equinox grants boons of spicy pine and herbal citrus.
OG 1.055 / IBU 41 / ABV 6.5
TMBC BREWER'S SPECIALS:
RUSTICANA BROWN
Inspired by Mascagni's Cavalleria Rusticana, the Rusticana Brown is a light, easy drinking brown, with color reminiscent of walnut, or iron laden clay. The hue evokes images of agricultural implements in a time and country of yore. The taste drives light chocolate notes into a bed of easy caramel. The earthy and resinous flavors brought on by Columbus and Chinook hops, crescendo as the beer warms and is enjoyed. Viva, il birra spumeggiante! GF
OG 1.049 / IBU 27 / ABV 5.3
RAINBOW IN THE DUNKEL
♫ When it's malted, you know I like it rich and strong, cause the grain is insane and my brain can't handle it too long. I cry out for lagers. Keep them chilling every night. Keep them cold, and behold, a flavor clean and light. No care for those hoppy ales now. You can have your own … pint of Rainbow in the Dunkel ♫
OG 1.049 / IBU 27 / ABV 5.0
PERIHELION WET HOP IPA
Perihelion is the point where an orbiting body moves closest to the sun. This beer is special because 100 pounds of whole leaf Comet were introduced just after the boil. It is, to date, the largest wet hop done by Turtle Mountain!  Columbus, Mosaic, and Simcoe, the hops used in the kettle, provide a strong backbone of bitterness, while the essential oils imparted by whole flower Comet hops, give a rather peachy characteristic to the beer. GF
OG 1.053 / IBU 77 / ABV 5.83
TIA'S HONEY LAGER
David's Tia Jeanne told him, when he became a brewer, she wanted a honeyed lager called just this. Lemondrop hops commingle with clover blossom honey over German pils and Vienna malts in this clean, crisp lager topped with flowery sweetness.
OG 1.051 / IBU 49 / ABV 5.6
PERPETUITY PALE ALE
To those prying about the next oncoming pleasures of the palate, our only response has been "in perpetuity." Resinous pine notes apparent in aroma, enough to provoke the passions of IPA lovers, without intense pugnacity. Citrusy properties are pronounced by CTZ hops and propped up by Azacca's fruitful promotions. Mosaic's proclivity to act as a pronounced pillar of aroma has been relied upon throughout the process. Awaiting for you, prolonged in cold storage for nearly a month, waiting in perpetuity.
OG 1.050 / IBU 41 / ABV 5.6
NOTHING REALLY BATTERS – PANCAKE STOUT
Yup, we did it. We made a beer with pancakes. This pastry stout gobbled up 100 griddled scratch pancakes and 55 pounds of 100% pure maple syrup. East Kent Golding and German Saphir hops give a mild bitterness you expect from a serious stout. Allow this beer to warm, so that its mouthfeel shows a more flippant syrupy attribute. Or don't, nothing really batters.
OG 1.077 / IBU 36 / ABV 7.7
YUM YUM BRAMBLE – BLACKBERRY LIME KETTLE SOUR
Emerging from the brush of thistles and thorns, this piquant potion offers a puckering prick of pleasures for your palate. Its aroma burgeons with blackberry as libatious lime licks your tongue and lips leaving you with a jammy bushel of joy. GF
OG 1.056 / IBU 17 / ABV 7.0
505 GUEST TAP:
TRACTOR : BERRY CIDER
Berry Cider now has a new look and more true to style taste! The new aroma lends authentic mixed berry character similar to fresh pressed red raspberry, blueberry and blackberry juice. With subtle notes of apple cider, this new recipe allows berry flavors to stand on their own. It finishes pleasantly crisp with lingering notes of fresh picked berries.