Thirsty Thursdays Pints & Paints at Turtle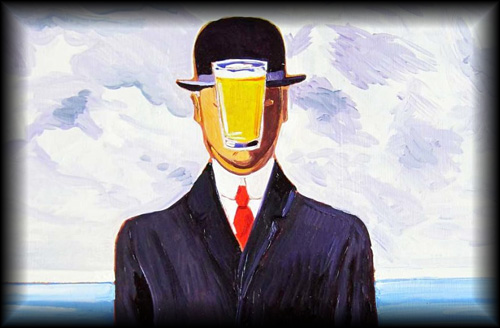 "Beauty is in the eye of the beer holder" – Kinky Friedman
"[Hoppy] Trees!" – Bob Ross
The next Paint Nite at Turtle is Thursday, Aug 3rd. upcoming canvas—->
Paint Nite is the new, exciting, fun and truly memorable way to wile away an evening at the pub. Beer and creativity go hand in hand. And yes gents, we know this all sounds a little artsy-fartsy. But to quote Nico, our fearless leader, "I did the first Paint Nite and it was a fun evening. I have no artistic skill whatsoever, yet my painting is actually something I would put up on the wall!"
Join us at the pub every other week. Get your Bob Ross on. Leave with more than a happy belly and a buzz.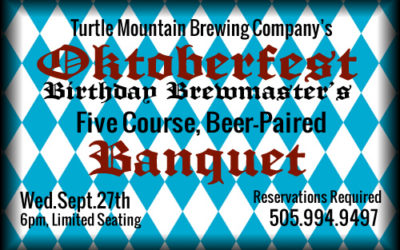 Birthday BrewMaster Banquet
Wednesday, September 27th 2017
•Schnitzel Skewer with Oktoberfest
•Chilean Striploin Medallions with Wet Hop IPA
•Spice Crusted And Seared Tuna with Cosmic Yum Yum
•Shrimp Pho with Pour Les Abeilles
•Pecan Delight with SCH Scotch Lager
Reservations are ONLY $45!
SEATING IS LIMITED, SO RESERVE YOURS TODAY!!! 505-994-9497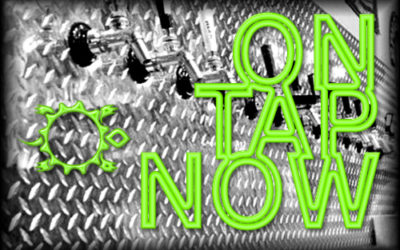 Its name might be difficult, but our continental take on For the Bees easily creates a buzz. French Saison yeast, fermented through hot summer days, delivers peppery spice and light vanilla undertones that fly over the waves of honey and citrus for a crisp landing on...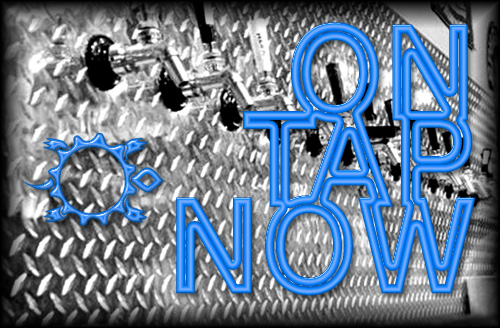 SCH is a strong, Scottish lager that is rich with notes of chocolate, toffee and spicy, dried dark fruits. This beer was especially brewed to support Steven Hahn and his family as he fights grade 4 brain cancer. A dollar from each pint sold will go directly to his...