Pints & Planks Beer Yoga at Turtle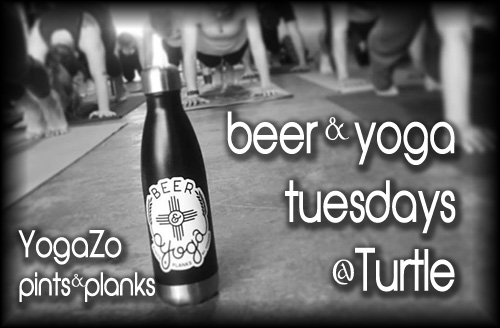 Next Class is Tuesday, July 18th
The wildly popular beer yoga craze sweeping Santa Fe & Albuquerque is now in Rio Rancho!
Pints & Planks Flow class welcomes all levels! Turtle Mountain's classes are held in a private room at the brewery where you can grab a beer during or after your class to enjoy and meet new people. Enjoy fun music, giggles and a little bit of sweat. Modifications as well as challenges will be given during the class to ensure every type of Yogi is comfortable and having fun. During the hour class you will get to socialize, drink beer and most importantly enjoy Yoga with a Twist!
Classes are $5. Find upcoming events at YogaZo's Website or Facebook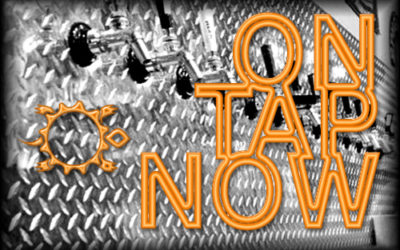 Perhaps it's the help of 80 lbs of New Mexico honey, but this IPA is abounding with notes of lemon zest, cantaloupe and honeysuckle. Smooth enough to suckle up to, with a sting that's sure to leave a mark.OG 1.062 / BU 73 / ABV 6.9HIPA Violation is...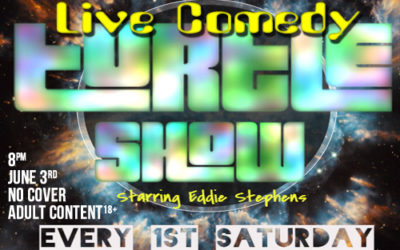 Next Turtle Show is Aug.5th! ♫ A Turtle Show, is a comedy show! A super-duper show! And brother don't you know...♫ ♫ That a Turtle Show's a ****ing **** of a show! And it might make, your, face, fall, off!!! ♫ (sung to the tune of the song that's in your brain right...
• Thursday, August 3rd
PaintNite is the new, exciting, fun and truly memorable way to wile away an evening at the pub! Even Nico enjoyed it 🙂