Tangerine Dynamite – Steel Bender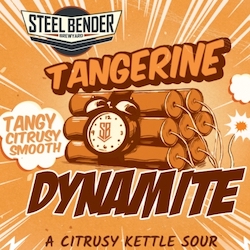 IBU 5 / ABV 4.5
A Dreamsicle in a glass! Fruity, tart, a bit creamy, what's not to love about our springtime DYNAMITE? The sweet and citrus character of tangerine shines through in this quencher. A base of pale, wheat, and Munich malts lay the foundation for an overnight souring in the kettle. Lactose is added to the boil for that hint of creaminess that mingles with the generous addition of tangerine puree in the fermenter to produce a banging good brew.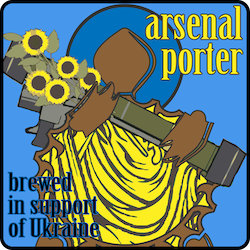 OG 14.1°P / IBU 30 / ABV 5.51
Well rounded and chocolatey, this porter is a weapon against human cruelty and infringement upon sovereignty. For each pint of Arsenal Porter sold, $1 is contributed to Saint Javelin, a non-profit that collects and distributes donations to Ukrainians in need.
Collaborative Rye IPA
OG 14.6°P / IBU 64 / ABV 5.53
Learn to see, and then you'll know there is no end to the new worlds …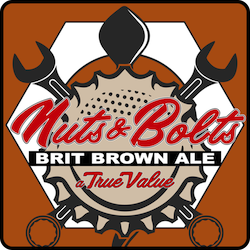 British Brown Ale
OG 12.2°P / IBU 24 / ABV 5.28
That's good hopping, thought Little Nutbrown Hare. I wish I could hop like that.