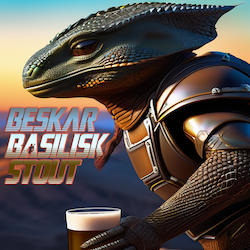 American Stout Stout
OG 17.8°P / IBU 24 / ABV 5.9
Beskar Basilisk is more than a beer; it's an expedition into the unknown. Each sip is a portal to the boundless imagination of a cosmic universe, where stouts become stardust and flavors are as limitless as the cosmos. Journey with us through a galaxy of taste and intrigue, and may the flavor be with you.